Customers Review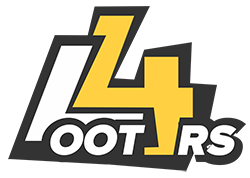 5.0 Stars - Based on 1949 Customers
Slurp
Jul 19, 2021
Honestly the easiest site to deal with. I have never had any trouble with my orders and it is always much easier than other sites that require verification and other BS. Worth paying a little extra per mil just for the fast delivery and great support.
Jul 15, 2021
at first a little nervous and act suspicious in the chat but james at all times act professional very good service I recommend it 100%
Ws
Jul 15, 2021
Great service quick as always. Great working with James never a problem.
T Mouse
Jul 09, 2021
Great service, quick delivery, and were able to take my favorite crypto! :)
Soccer2021
Jul 08, 2021
James is the man, seamless and quick service. Would recommend 100%
strwburry daq
Jul 05, 2021
Fire service
Wheeler615
Jul 04, 2021
Quick and prompt. Great service
Voice your opinion! Review Loot4rs now.