Customers Review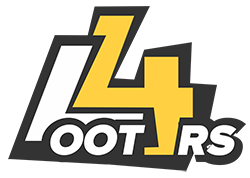 5.0 Stars - Based on 1941 Customers
Rune dog
Oct 02, 2022
Always the best
Sean
Oct 02, 2022
Great service and attitude!
Master uchiha
Sep 07, 2022
Broad payment plans which helps me a lot with my finances , great fast and simple service . Will return
Dave
Aug 31, 2022
Been coming here for the last few years and they are always on point
BNation
Aug 29, 2022
Great service as always.. Have purchased multiple times 5 stars!
Wiggley
Aug 10, 2022
Best service around
YouBetYa
Aug 09, 2022
Amazing and fast service everytime, So friendly and chill. Will always come here!
Sam/ Crumborshat
Aug 08, 2022
Been selling/buying from these guys for 3 years now. Best service out there :D
Voice your opinion! Review Loot4rs now.