Customers Review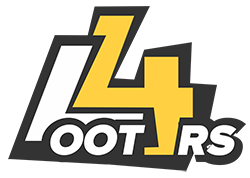 5.0 Stars - Based on 1993 Customers
Jo
May 31, 2023
Very fast and great service!! Definitely worth it!
silent hill
May 25, 2023
great service, super trustoworthy! loyalty status has kept updating even after a few years!
barb
May 23, 2023
fast and easy!
Big house
May 20, 2023
Such an easy going place to get exactly what you need
B
May 19, 2023
It was fast and trust worthy. alot of support with the person i spoke with!
May 18, 2023
Always fast and reliable. Have been using it for years and will not ever use another service due to high-quality customer service. Thanks always
ray
May 15, 2023
everything quick and easy. 5 stars!
blunted
May 14, 2023
Great fast service every time i use them.
Voice your opinion! Review Loot4rs now.