Customers Review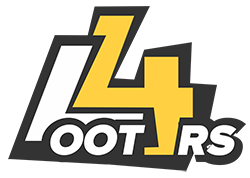 5.0 Stars - Based on 2024 Customers
E
Mar 20, 2023
Fantastic service - extremely fast, easy, and efficient. Luigi is always great and customer service is unmatched.
TST
Mar 20, 2023
Not just a service but a community! Lots of great events and prizes weekly!
Jnisq
Mar 15, 2023
Always a quick painless service at the best price
Jermaine Sharpe
Mar 14, 2023
Sold and bought gold here multiple times. Never been disappointed with the customer support or delivery times.
C
Mar 03, 2023
The best site ever seen!
DN
Jan 14, 2023
Great and fast as always. Wouldnt go anywhere else
sleepy bear
Jan 12, 2023
great people! its always super smooth!!! Ive bought and sold rs gold to these people and everytime they never disappoint
Tyler s
Jan 02, 2023
I am one of the top buyers on the site and i wouldent want to spend my $$ anywhere eles!! Amazing site great customer service everytime. Great group of people that work here. 2023 is here looking forward to getting more!
Voice your opinion! Review Loot4rs now.