Customers Review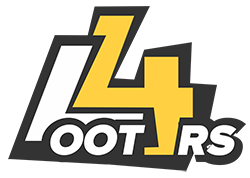 5.0 Stars - Based on 1993 Customers
BNation
Aug 29, 2022
Great service as always.. Have purchased multiple times 5 stars!
Wiggley
Aug 10, 2022
Best service around
YouBetYa
Aug 09, 2022
Amazing and fast service everytime, So friendly and chill. Will always come here!
Sam/ Crumborshat
Aug 08, 2022
Been selling/buying from these guys for 3 years now. Best service out there :D
NPC137
Jul 10, 2022
Chad is truly an amazing person, very nice, understanding, and excellent support and service! I will not forget you Chad!
Gabriel Lopez
Jun 26, 2022
Chad provided amazing service! im super satisfied. no more Chinese gold sellers getting me banned. I love this website!
PD
Jun 06, 2022
Great as always!!!
Nick
May 20, 2022
Fast delivery, never any problems, friendly staff. 10/10
Voice your opinion! Review Loot4rs now.