Customers Review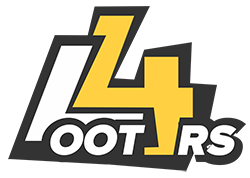 5.0 Stars - Based on 1962 Customers
Nick
May 20, 2022
Fast delivery, never any problems, friendly staff. 10/10
lala
May 18, 2022
most efficient people I have ever met! straight up amazing!
Dan the Man
May 10, 2022
Fast, EZ and convenient service. I usually go to them because they are great! :)
Low key
May 10, 2022
Great and fast service
Osrs07scape
May 10, 2022
Fast, easy, cheap, looterDay free rewards. Really neat!
osrs dude
May 10, 2022
Always great, especially on looter day!
nick
May 09, 2022
great service & USA based! love it!
TheCzernGOD
May 07, 2022
Another fantastic flawless purchase!
Voice your opinion! Review Loot4rs now.