Customers Review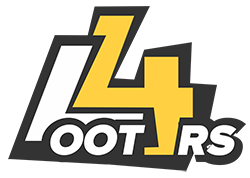 5.0 Stars - Based on 1941 Customers
osrs dude
May 10, 2022
Always great, especially on looter day!
nick
May 09, 2022
great service & USA based! love it!
TheCzernGOD
May 07, 2022
Another fantastic flawless purchase!
osrs dude
May 07, 2022
Used many times, always fast and friendly. Great service.
kirt
May 06, 2022
Quick and easy payment process. Very well thought out and professional delivery.
jbeeezy
May 06, 2022
Fast and Easy
N
May 05, 2022
Actually quick and easy for card users. No verification bs and pleasant support staff. Thanks
Jdaniel
May 04, 2022
Great service, super fast and reliable!
Voice your opinion! Review Loot4rs now.