Customers Review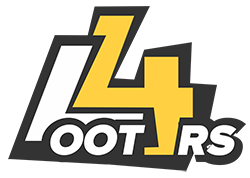 5.0 Stars - Based on 1949 Customers
Taeee
Feb 23, 2022
Quick and professional I'm happy man 👍🏾!!!
BigDaddy
Feb 17, 2022
Bought gold before but this has been the best experience. Especially with recent warning about RWT in runescape this site keeps you SAFE
Hayden
Feb 11, 2022
Fantastic and fast as always!
Mcdicks
Feb 10, 2022
Always a great service! Has never let me down, would highly recommend to anyone!!
Loot4rsAwesome
Feb 10, 2022
Awesome site and extremely fast delivery and everything is live. Great doing business with you.
Viral
Feb 04, 2022
Always quick, and spot on! Great service and kind attitudes.
C
Feb 04, 2022
Recommended!
J
Sep 15, 2021
I am a consistent buyer on this site as a OSRS collector. Very fast, always have supply, and extremely friendly service. Would recommend them to anyone looking for OSRS gold to buy. Cannot speak highly enough of them.
Voice your opinion! Review Loot4rs now.