Customers Review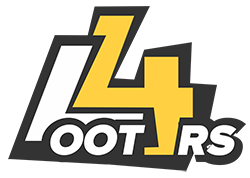 5.0 Stars - Based on 1955 Customers
Arisaka
Jun 29, 2021
Easy, quick, and trusted!
Leo
Jun 28, 2021
Excellent customer service, reliable delivery. Would recommend to anyone. 10/10
Niches
Jun 27, 2021
good service. would buy again.
Grath
Jun 25, 2021
I paid the money and I got the stuff what more can you want.
Llama
Jun 25, 2021
Great service always get my gold fast
Dark
Jun 24, 2021
Very quick transaction and amazing results!
deer
Jun 21, 2021
It was fast & easy, and the chat dude was nice to me so that was cool.
Voice your opinion! Review Loot4rs now.