Customers Review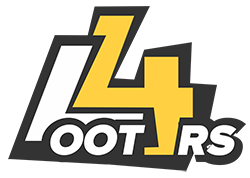 5.0 Stars - Based on 1955 Customers
Zane
Jun 21, 2021
Quick service after my mistake very nice. Great peter.
RS314
Jun 21, 2021
Quick transaction. Super easy and they communicate the whole time. Will purchase again for sure
Jesusg
Jun 21, 2021
Great service all The time with these guys i've had help from quiet a few since i've done alot of transactions aways fast and easy
Vox
Jun 20, 2021
Never go anywhere else. This is the best service there is.
Teemo
Jun 19, 2021
Was very fast thanks again James!
sid
Jun 19, 2021
10/5 services as always regardless of OSRS/Rs3 these guys are hella reliable
Art
Jun 18, 2021
James is a total badass! Businessman! Would use over and over again and will highly recommend!!!! Gave me an extra mil for no reason plus transaction was quick and painless!!!! Very satisfied customer!! 🙂🙂🙂
Steve
Jun 17, 2021
Great service, fast and helpful
Voice your opinion! Review Loot4rs now.