Customers Review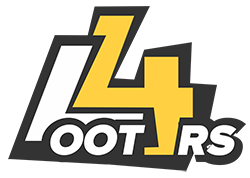 5.0 Stars - Based on 1993 Customers
Kill Kill
May 03, 2019
I been playin osrs for years. always had trouble gettin gp. i decided to pay and i got it. never done this b4 great site. ima use this site if i do this again
Jay R
May 03, 2019
first time i have ever sold gold. they made it really quick and simple. if i make some gold again ill be back!
Big Papa
May 03, 2019
Another quick and easy purchase. thank you guys
McBacon
May 03, 2019
Best service hands down.
b
May 02, 2019
This place legit. fast delivery
DaddyBigPP
May 01, 2019
Was worried at first but went flawlessly for all my transactions!
Spectre
May 01, 2019
Have faith, the process is quick an easy
Banksy
May 01, 2019
Amazing service. Wouldn't recommend anyone else. Thanks
Voice your opinion! Review Loot4rs now.