Customers Review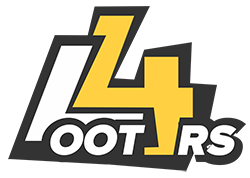 5.0 Stars - Based on 1993 Customers
oilman
May 06, 2019
super fast. had gold in 5 minutes will do again!
Zach
May 06, 2019
Crazy fast, super communicative, and very professional!
keaton
May 05, 2019
Instantly got my gold
Loveno
May 05, 2019
Was totally professional fast and very nice experience. Thank you so much
IRS
May 04, 2019
quick and easy instant payment no issues
Brett
May 04, 2019
Fast and very helpful. Will do business again.
Ken
May 03, 2019
Always quick and easy to deal with! instant payment
Falcon
May 03, 2019
Best site ever. Great price and awesome service! Took extra steps so I felt safer about the exchange(eventhough its not necessary). Had my gold in 5-8 mins. Highly recommend 5 stars!
Voice your opinion! Review Loot4rs now.