Customers Review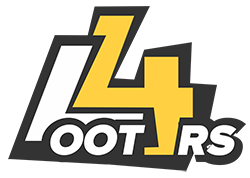 5.0 Stars - Based on 1993 Customers
jessejames
May 12, 2019
excellent service! i had an issue that was totally my own fault and while trying to resolve he was extremely helpfull and patient with me. the issue was completely user error and even with that this man waited around for like 15 minutes untill i was able to figure out how to do everything. no joke 10 outta 10 service. once i figured out what to do he was already there waiting for me. i traded him without responding in the chat and he didnt even hit accept untill i verified for the 3rd time it was me.and then again on the second trade screen he yet again asked me here on the websites chat if it was definitely me. this is the 3rd time i used a website for gold and for sure this was the best and most smooth experience i ever had, even with me causing that issue at the start. i definitelly recommend the usage of this website. 15 outta 10 stars!!
BudroeX
May 12, 2019
Very fast and great service!
bcmcameron
May 11, 2019
Great service, friendly transactor and completed within minutes of payment.
Troy
May 11, 2019
Was fast and super easy
ghost
May 11, 2019
second time buying and still better then ever even for the hour delay I was compensated 10m! very amazing people. when your coffers are low they got your back. even during dxp.
Mssmurda
May 11, 2019
Using them for awhile! Quick and reliable!
a friend
May 10, 2019
Always a great service like seriously, great prices and everything
Mmhmmm
May 10, 2019
Sold 1 b fast no bull PayPal payment tyvm
Voice your opinion! Review Loot4rs now.