Customers Review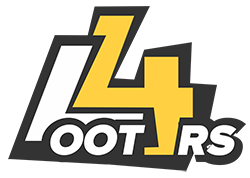 5.0 Stars - Based on 1993 Customers
Jjazwinski
Apr 30, 2019
Fast and courteous interaction!
Planters
Apr 29, 2019
Bought 2b RS3. first time using and i got my gold basically instantly. A+ service
KeeKee DoULuvMe
Apr 29, 2019
Sold 500m and got my payment instantly. thank you for the quick and friendly service
shameful
Apr 29, 2019
third time using this website, very fast transactions, and very friendly staff. love doing business with these guys, definitely will be back. =]
Zeraxi
Apr 29, 2019
Fast and easy! Delivery was painless
Cris
Apr 26, 2019
Extremely fast and legitimate site
shameful
Apr 26, 2019
great service with instant pay and great prices, also the workers are very nice and helpful, hands down I will be coming back. <3
Totallyclean
Apr 26, 2019
Peter was amazing super fast to get my gold and no wait instantly had it and was able to buy food same day!
Voice your opinion! Review Loot4rs now.