Customers Review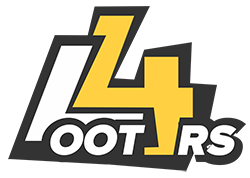 5.0 Stars - Based on 1949 Customers
vale
Apr 11, 2019
great service fast trusted
splib
Apr 11, 2019
Awesome service, fast delivery. Will be ordering much more soon
Mrdude
Apr 10, 2019
Second time I?ve bought with these guys. Service is fast, simple and efficient. 10/10 will be back multiple more times.
noodlebob
Apr 10, 2019
Excellent workers. get money quick and the best website ive bought gold from.
Crumb
Apr 10, 2019
Best service, friendly people, quick and very efficient!
Alex
Apr 10, 2019
Sold over 5B to this website. Staff is very friendly and extremely trustworthy. Sold the gold quick and easy in a very safe manner that kept my account unbanned. 100% recommend.
JNGLR
Apr 10, 2019
unbelievably fast and easy
Tyler
Apr 10, 2019
Joel is a stand up guy. Sold them around 2B (I've also bought roughly 1B), got the money instantly and never had a worry. I won't do business with anybody else!
Voice your opinion! Review Loot4rs now.