Customers Review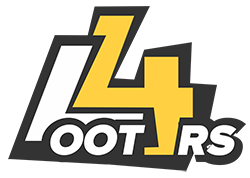 5.0 Stars - Based on 1993 Customers
datguy
May 21, 2021
2nd order completed in seconds, best service thank you
color blind
May 21, 2021
Id kiss james on the lips hes the best.
trick
May 20, 2021
fast service and easy to use. Thank you so much. Will be back +5 stars
Nash
May 20, 2021
Takes the Grind out of Runescape. Thanks yall, for making me love the game again. Keep up the Grind, for those that dont want to
BL
May 20, 2021
Bought gold and got a 22.5M bonus from spinning the wheel since it's looter day . Thanks boys :)
Luke
May 18, 2021
As always, FAST and no WORRIES OF SCAMS! Always a pleasure
evo
May 18, 2021
trust worth and ontime everytime
jj
May 18, 2021
Most trusted website! 10/10.
Voice your opinion! Review Loot4rs now.