Customers Review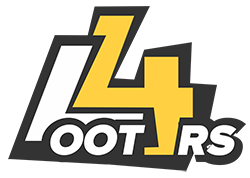 5.0 Stars - Based on 1993 Customers
ARO
Jun 01, 2021
Great service, quick fast and amazing as always!
Aleluya
Jun 01, 2021
Awesome service!
RDVL
May 31, 2021
The fastest and most proficient service I have every received. Period.
Flint
May 30, 2021
Quick and easy. Shout out Peter
jeff
May 30, 2021
always fast and reliable service never any issues! my go to supplier
Dwight
May 26, 2021
They are the fastest I have ever used. They are simple and easy to use. They are very nice too. The price is also very fair. Going to use them from now on.
crush
May 24, 2021
you're literally wasting your time buying ANYWHERE else other than Loot4RS. Too easy to spend money lol
alan
May 23, 2021
super fast and efficient
Voice your opinion! Review Loot4rs now.